LUMA CAFÉ
Luma Café, is a small cafeteria located in Condesa neighborhood in Mexico City, at the ground floor of a corporate building with a rectangular layout of the space, with its shorter side as the entry façade and the only one with natural light.
The design of the project seeks to generate a subtle atmosphere full of interesting effects and textures that are archived by glitching traditional materials with different finished such as exposed concrete, terrazzo, stucco, and felt. Seeking to exalt their tectonics.
It is the tension between rough and polished that produces unexpected ambience.
All the walls are finished with stucco, using a traditional technique of hatching with a small modification on the lower part of the vertical lines. They start to disappear randomly, as if the lines are falling apart.
On the ceiling there is a hanging element that can be seen as a mega lamp, alluring hanging rock. This brings a cozier scale to the space. The lamp is a boolean field of half spheres, deformed by cables with spotlights. The half spheres are made of felt cut in cnc to latter be stitched. The two systems (felt rocks and cables) are intertwin, generating a cohesive piece that generates a controlled disorder.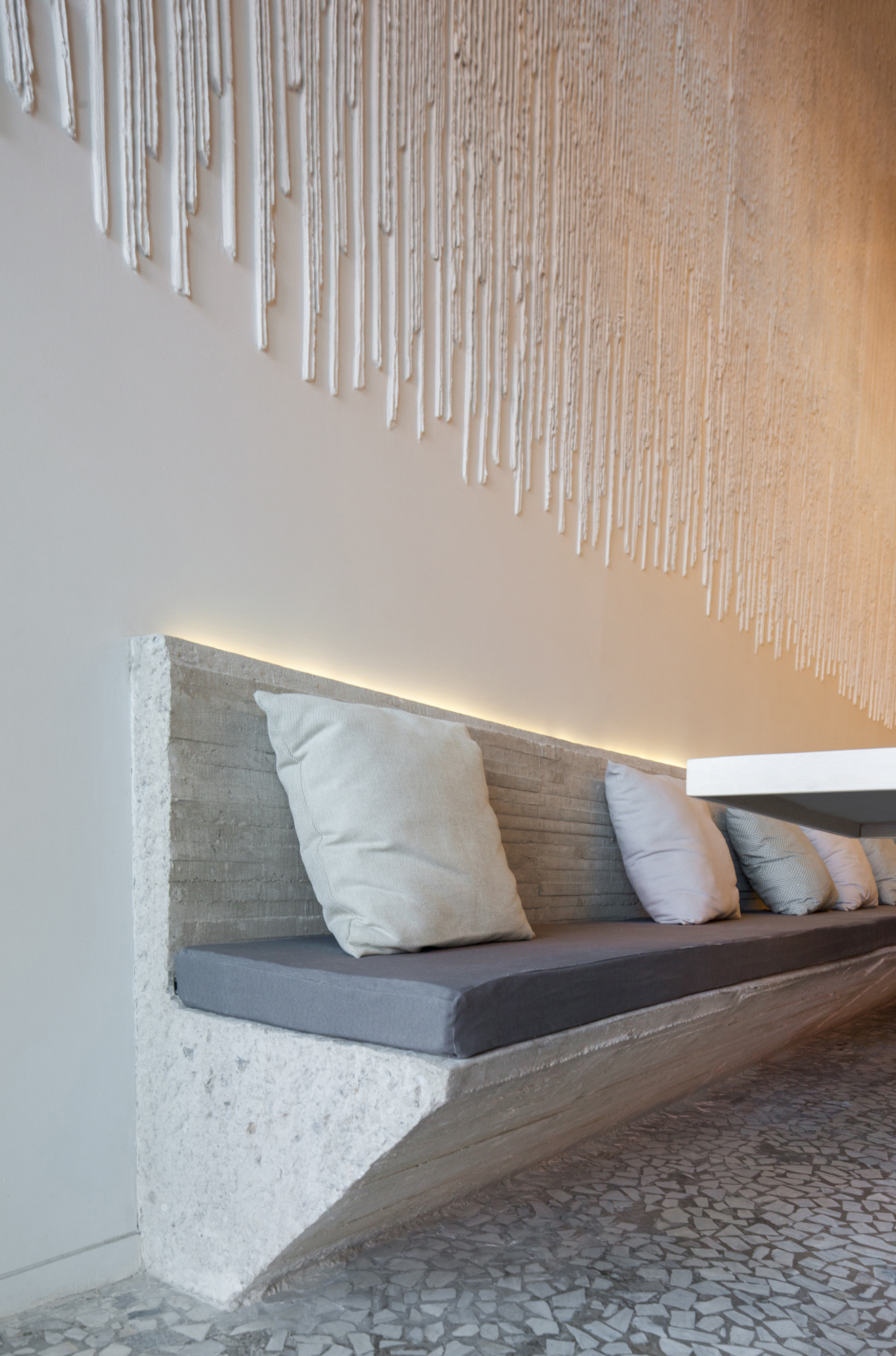 Location: Mexico City
Material: Fair-faced reinforced concrete, stucco, terazzo, felt, wood
Type: Interior Design
Team: Isaac Michan Daniel, Omar Acevedo, Narciso Martinez
Status: Built
Size: 100 sqm
Year: 2017
Photos: Vicente Muñoz