HC 5155 APT
This project is a proposal for a residential building locates in the central area of Cancun. The project contains 12 units divided in 8 studios and 4 duplexes of one bedroom.
The building is split into two towers that gives its own character and responds to the program division of the units. It touches the ground with a minimum footprint of pilots and vertical core to free the space for parking. The vertical circulation core is located at the center of the building, which allows the plan to be subdivided into 4 units per floor.
All the units have one main view wither towards the street or back of the plot where the building has a setback. The inteiror faces a balcony that has a play of semi solid concrete bricks which make the façade and give shades to the interior spaces. This project explores the idea of working with standard materials such as brick concrete tiles and give them a unique use. It also tries to generate a building with s strong character that plays with a family of similar objects.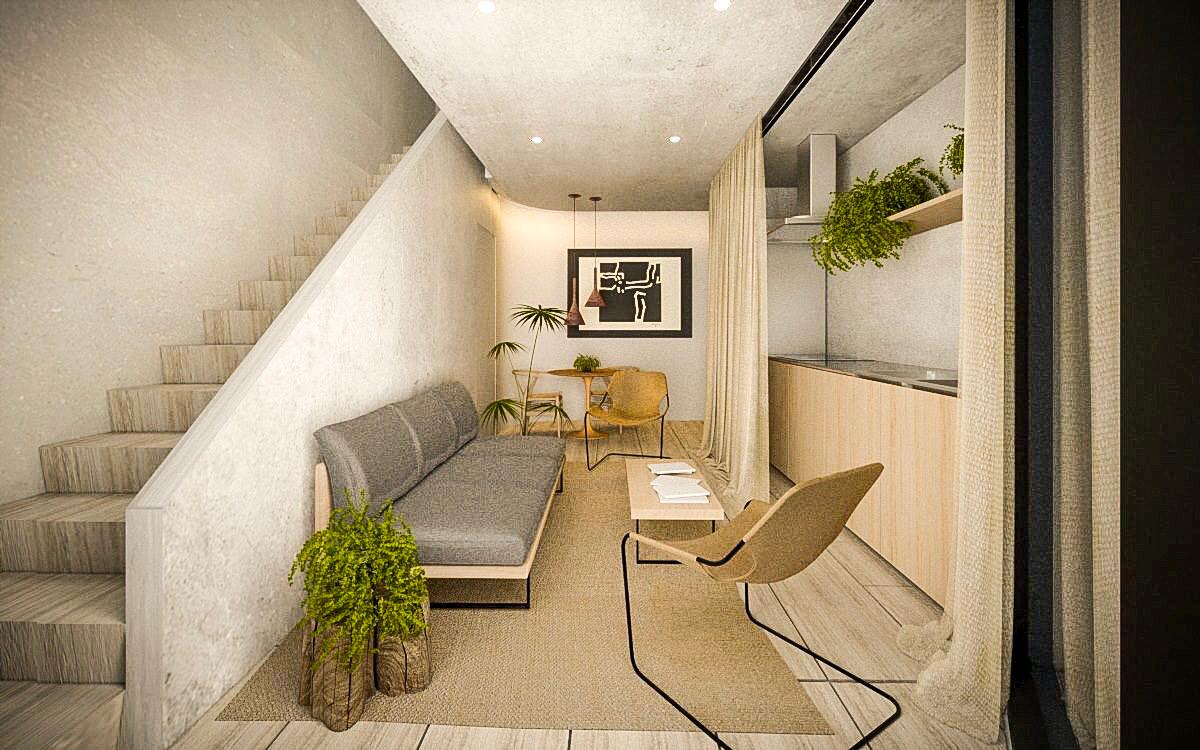 More coming soon...

Location: Cancun, Mexico
Structure: Concrete reinforcement and concrete bricks
Type: Housing
Team: Isaac Michan Daniel, Carlos Fajardo, Jair Chavarria
Status: On hold
Size: 1200 sqm
Year: 2018